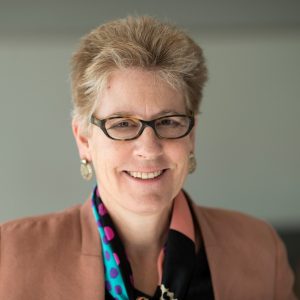 Emily Allen
California State University
Dr. Emily Allen has served as Dean of the College of Engineering, Computer Science, and Technology at California State University, Los Angeles since 2013. Since arriving at Cal State LA, she has led the College through a strategic planning process and is implementing initiatives focused on student success, faculty and staff excellence, and community partnerships.
Dr. Allen serves as PI on the First-Year Experience at ECST (FYrE), funded by an NSF-IUSE grant, and as co-PI on the Culturally Adaptive Pathways to Success program, funded by an NSF S-STEM grant. She has worked with faculty and staff to create a summer engineering and computing program for high schools girls, LAunchPad, as a recruiting platform to increase the number of women in the College.
Dr. Allen started her technical career as a welder, then attended community college before entering a four-year engineering program. She believes in a collaborative, student-success-centered approach to research, education and academic administration and leadership. Throughout her academic career Dr. Allen has endeavored to create inclusive environments through mentoring of students, staff and faculty.
Dr. Allen previously served San José State University as Associate Dean of the College of Engineering, Chair of Chemical and Materials Engineering, Professor of Materials Engineering, Director of the Northern California regional affiliate of Project Lead the Way, and Founding Director of both the SJSU Materials Characterization and Metrology Center and the SJSU Microprocess Engineering Laboratory. She earned her BS in Metallurgy and Materials Science from Columbia University, and her MS and PhD in Materials Science and Engineering from Stanford University.
She currently serves on the Board of the Society of Hispanic Professional Engineers (SHPE), the ASEE Engineering Deans Council Executive Board, the HERS STEM Alumnae Advisory Group, the ABET Academic Affairs Council, is an ABET Program Evaluator and chaired the ABET Ad Hoc Committee on Diversity and Inclusion. Dr. Allen was awarded the 2017 Claire L. Felbinger Award For Diversity by the Accreditation Board for Engineering and Technology (ABET), and was named a 2018 Enterprise Executive Finalist by the LA Business Journal Women's Council.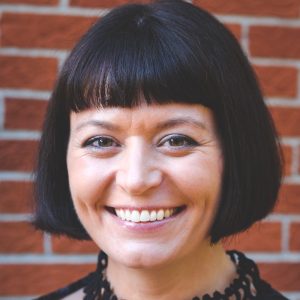 Erin Cech
University of Michigan
Dr. Erin Cech is an assistant professor of sociology at the University of Michigan. Before coming to Michigan in 2016, she was a Postdoctoral Fellow at the Clayman Institute for Gender Research at Stanford University and was on faculty at Rice University. She earned her Ph.D. in Sociology in 2011 from the University of California, San Diego and undergraduate degrees in Electrical Engineering and Sociology from Montana State University.
Cech's research examines cultural mechanisms of inequality reproduction–specifically, how inequality is reproduced through processes that are not overtly discriminatory or coercive, but rather those that are built into seemingly innocuous cultural beliefs and practices. Her work on inequality in science, technology, engineering and math (STEM) professions focuses on the recruitment and retention of women, LGBTQ, and racial/ethnic minority persons in STEM degree programs and STEM jobs. Cech's research is funded by multiple grants from the National Science Foundation.
She is a member of the editorial board of the American Sociological Review and her research has been cited in The New York Times, The Guardian, Chronicle of Higher Education, Huffington Post, and the news sections of Science and Nature.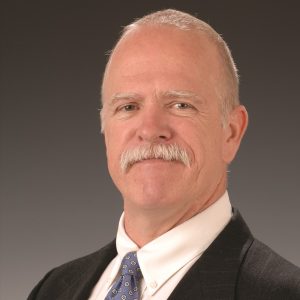 Tim Wilson
Embry-Riddle Aeronautical University
Timothy A. (Tim) Wilson is Professor of Electrical and Computer Engineering at Embry-Riddle Aeronautical University in Daytona Beach, Florida, where he serves as chair of the Department of Electrical, Computer, Software, and Systems Engineering and as director of ERAU's NEAR (Next-generation Embry-Riddle Applied Research) Lab. He received bachelor's, master's, and doctoral degrees in electrical engineering from MIT in 1985, 1987, and 1994 respectively, and he has been a registered professional engineer in the state of Florida since 2007.
He is currently faculty advisor his campus oSTEM chapter and previously served on the board of directors of NOGLSTP (National Organization of Gay and Lesbian Scientists and Technical Professionals) as well as the ASEE Diversity Committee and the DiscoverE Diversity Council. His research includes biologically motivated signal processing and evidenced-based instructional practices for engineering education.